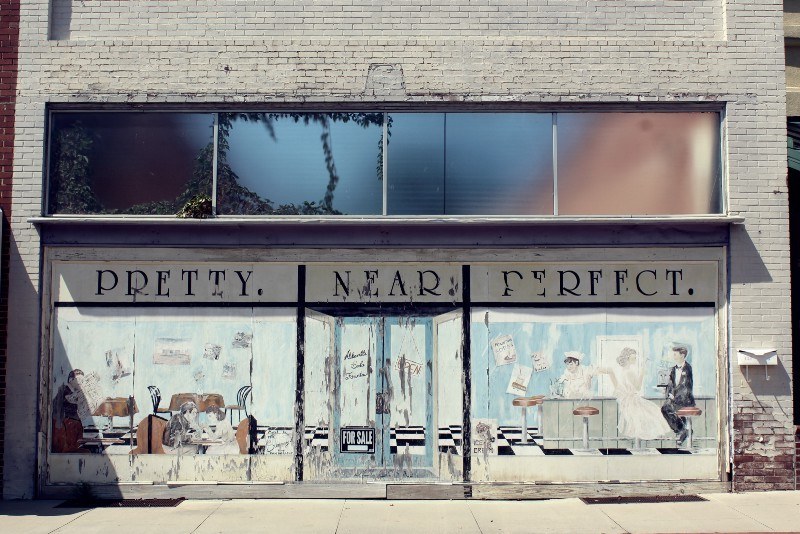 You have watched the myriad of commercials depicting couples living happily ever after in retirement. Pictures of healthy looking retirees on a sailboat or couples holding hands while on a river cruise of the Danube River.
Fun and adventure all made possible by the gentle and skillful guidance of a friendly looking financial advisor. The implicit message is that for you to enjoy your retirement you need to have a large nest egg and the bigger the better.
What if you are nowhere near your "number"?
What if you don't even know how much mula you need to live comfortably in retirement?
What if you are doomed to live a life of quiet desperation tucked away in some trailer park in Florida?
Or, maybe you could put your head down and save diligently. That could set you up for the next 30+ years of your life. Maybe, you could have a conversation with your spouse/partner about what you both want to do once retired.
These situations are everyday occurrences among the 10,000 Baby Boomers retiring every day in the US.
In a recent article in Forbes, Dr. Joseph Coughlin, head of the MIT AgeLab describes a conversation with a Lyft driver called Alex. It turns out that Alex and his wife, Lee, had been diligent savers and looked forward to the day they would both retire from their full-time jobs.
Their vision of retirement, however, turned out to be very different from reality.
According to Alex, the life they found waiting for them proved less exciting and rewarding than what they had anticipated. Something besides money was missing for Alex and Lee.
What you see is not always what you get
Many people assume that once they retire from their full-time career that they will automatically transition to a life of unbridled joy and happiness. All they need is enough money in the bank!
The financial industry equates money with happiness. The more money you have saved the better your life will be. The only problem you will have is not enough time to enjoy all the niceties in life.
Boat, beach house, Gucci loafers, golf memberships, Michelin-rated restaurants — all within your reach assuming you have the necessary mula.
Sounds enticing, right?
Unfortunately, this picture of retirement does not work for 99% of retirees.
It does not work,
Because money is not unlimited for most people.
Because, even if you have enough financial resources, research shows that money does not buy happiness.
Because, while money can buy material things such as Red Ferraris, it can't buy health, peace of mind, friends or a sense of meaning and purpose.
Money can't buy what you crave
How many people on their death bed wish that they had invested in the Google or Amazon IPO's?
Money can't mend broken relationships with family and friends. Money can't make those regrets floating in your head magically disappear.
Money does not make your problems go away. In fact, academic research shows that oftentimes more money is associated with higher levels of stress.
Even rappers know the truth!
"Mo Money, Mo Problems"

– Notorious B.I.G
When your day comes, it does not matter how rich or poor you are. All that matters is that you are surrounded by loved ones and that you are at peace.
Money is only as good as what you do with it
Just having money laying around will not do anything for your happiness. Otherwise being a Colombian drug lord counting rolls of $100 bills would be a perfect side gig in retirement (despite the legal peril).
You would think that having money would be great. And it is, but only when used in the right way.
Having money can buy lots of material goods. It can buy you a bigger house, better medical treatment, better nutrition, and more exotic vacations. But not happiness as happiness is not for sale.
It is easy to squander money in ways that don't give us any lasting satisfaction, but isn't the whole point of working hard and making money to be happier?
Having money is not the problem.

The problem is how we spend it and how we ignore other areas of our lives.
Spending money on happiness is a skill not often honed
There has been lots of research in psychology on the link between money and happiness. In general, the relationship is surprisingly weak especially as people move up into more affluent income brackets.
Nobel Prize winner Daniel Kahneman has found that beyond an income of $75,000 more money does not translate into more well-being.
While the tipping point may vary with cost of living conditions, beyond a certain income level, people's happiness is not heavily influenced by money.
Some recent research in positive psychology by Dunn, Gilbert and Wilson offers suggestions for how to spend money in particular ways that will likely lead to more happiness.
Some of the more practical suggestions include:
Buying more life experiences rather than material goods — the key reason for this is that our brains tend to value experiences more than material possessions. Research has shown that humans have a great ability to adapt quickly to new things. This is called hedonic adaption and applies more strongly to material possessions rather than experiences.
Helping others instead of just doing things for yourself — humans are social creatures whose brains benefit not only from socialization but also from being part of something bigger than oneself. Useful activities for retirees include volunteering and mentoring. Psychologists call this the "helpers high".
Focusing on smaller and more frequent pleasures rather than one-time extravaganzas — research shows that happiness is more influenced by the frequency as opposed to the intensity of positive experiences. Sure, getting that new sports car feels great at the moment, but after a while, the novelty wears off. Enjoying a daily nature walk with your spouse/partner on the other hand never gets old. People that are able to derive satisfaction from the simple things in life tend to be happier.
Your time is happiness in the bank
Yet another set of suggestions comes from psychology researchers Aaker and Rudd, these focused on how you spend your time.
Spending time with the right people — happiness is typically a group sport. People with long-standing social relationships have been shown to be happier than people lacking social connections. The quality of the connection is more important than the number of connections.
Spending time on the right activities — activities involving other people such as dancing, going out to dinner with friends, and taking a yoga class leads to higher wellness compared to activities done alone.
Gaining quality time by focusing only on what is essential and outsourcing the rest — even people in retirement can fill their days with "busy" work. But are they busy with the right activities? Greg McKeown in his book "Essentialism" suggests eliminating everything that is not essential and focusing one's time on activities that are truly important. The rest eliminate or outsource. Spend your time wisely and you will increase your happiness.
There are other important things besides just money
Our focus on money matters blinds us to the need to plan for our non-financial lives.
Many people approach retirement with the idea that if there is enough money in the kitty then everything else is going to fall in place.
But is it smart to leave the other aspects of your life to chance? After all, many of today's retirees could be spending 8,000 days in retirement according to Dr. Joseph Coughlin of the MIT AgeLab.
The transition from full-time work to retirement is fraught with difficulty for most people. Sure there is usually a short honeymoon period, but soon after indecision and anxiety rear their ugly head.
To be happy, humans need a sense of meaning and purpose.
To just be wandering around in life leads to wherever the wind is blowing.
Is that where you want to end up?
Do you still have some dreams and goals that you want to pursue?
What truly matters to you?
Maybe you want to give back to your community. Maybe you want to take care of your grandchildren and share your values with them. Maybe you want to move abroad and learn a new language and culture. Maybe you want to start a small business tied to something you are passionate about.
People want to feel fulfilled in their lives. To know that their presence on earth meant something to the people they came in touch with. That they lived according to their deepest-held values.
"Happiness is when what you think, what you say, and what you do are in harmony"
– Mahatma Gandhi
You still need to drive to your destination
Your meaning and purpose act as your destination in life. But knowing your destination and having enough money to fuel your journey is not enough.
You also need to be healthy — physically and emotionally. Your body, mind, and spirit are all connected. Sure your body will age but your mind and spirit can elevate you even during the most trying times.
Good lifestyle habits and feeding your brain with stimulation lead to greater life satisfaction.
You may also want some friends and family along for the ride to keep you company during the good and bad times. Your social connections in life matter a lot! Cultivate your friendships and stay close to your family. You will eventually need them.
What you do during your long journey is also important. Focus on activities that give you enjoyment and pleasure. The key is doing, not just planning to do. Maybe you want to hone your music skills, work-part-time to share your experience, or tend to your vegetable patch. Just watching TV all day does not count.
And don't forget that what you see along the way can also give you great satisfaction in your journey. It is not just getting to your destination that matters, but also how you get there.
There are always different paths to your destination. Choose the route whose surroundings are most closely aligned with your values and what you are trying to accomplish in life.
Your environment and lifestyle play a huge role in getting you to your destination. Good intentions are no match to a poor environment according to Stanford psychologist BJ Fogg.
Your money does not determine your fate
Giving money the power to shape your life is an easy way out. You know that designing the life you want is up to you and you only.
Sure, money can be a hurdle just like not having Gisele Bundchen's or Brad Pitt's looks. Very few hurdles in life can't be overcome if you put your mind to it.
Sure money is necessary for living, but beyond a certain amount required for living focusing on other areas of your life will yield bigger pickups in happiness than adding another couple of winning trades to your 401(k).
Your happiness is about balance and congruence.
Balancing all important aspects of your life — health, mindset, social, finances, your activities, and lifestyle in general.
And making sure that all aspects of your life are in sync with each other.
Start with figuring out what you want out of your life and why it matters to you. You might want to visualize like Stephen Covey did what your 80th birthday party might look like — who would attend, what they would say, the music, the general vibe of the party, etc.
Once you know what matters to you and why the rest is execution.
As Tony Robbins likes to say "there are a million ways to get things done". You just have to commit to action and following your path.
Will you get to the finish line of life with a smile on your face and a sense of fulfillment?
You may not get everything you wish for in life, but isn't trying better than not trying?
__________________________________________________________________
If you would like to subscribe to my blog sign up here. Thanks for reading and Pura Vida!